Having a Webpage or a Blog for a Seminar becomes more and more popular. The times where you have to copy whole folders of seminal content are rarely over because of different good reasons.
Get it online
One can easily upload different kinds of files to the own webpage to make them available to the students. Usually Slides, Texts, Images, Videos or even a collection of Links are published on websites.
Share
The Web offers a lot of Options to share your Seminar stuff with others on social sharing services. This is helpful to avoid the reinvention of the wheel, to get credits and Feedback from others, even from people who are not within that particular seminar but interested in the topic.
Make it work
Most of those social sharing services do not only offer the storage of files. They usually offer user profiles, categories and tagging for your content. Another very useful feature is the embed function. That means you can upload and store your files on theyr server, but they allow you to copy an embed-code from their page to display the content in your blog/website. And further on to embed slideshows or films into your own website usually means that you can watch them without leaving your website.
How To
Find the embed-code (Viddler, Teachertube, Slideshare, Flickr, Scribt, Issuu)
Copy it to your Clipboard
Go to your Blogpost (change to the code editor if you are in wysiwyg-mode)
Paste the code
Be happy 😉
Note: WordPress.com and Edublogs.org sometimes need special code. See their FAQ's if no special code is offered.
The Screenshots below will show you where to find the embed code.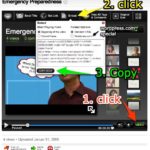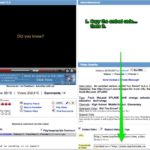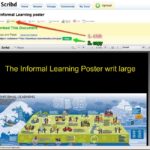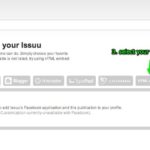 Services
Video: Viddler, Teachertube
Slides: Slideshare
Images: Flickr
Links: del.icio.us
Text: scribd, issuu
It works like this Video from Teachertube: